Product Description
composite silicon rubber post insulator prices
Type

No.

Of

Sheds

"X"

Length

inches

(mm)

Diameter

Inches

(mm)

Leakage

Distance

Inches

(mm)

Dry

Arc

Distance

inches

(mm)

Lighting withstand voltage

Wet power frequency voltage

Coupling size

SML

Pounds

(kN)

D

d

FXBW-10/70

4

310

105

75

350

152

90

40

16

70

FXBW-36/40

9

440

130

90

950

320

230

150

16

40

FXBW-36/100

9

483

130

90

950

320

230

150

16

100

FXBW-35/70

12

660

135

110

1600

526

230

150

16

70

FXBW-35/100

12

680

135

110

1600

526

230

150

16

100

FXBW-66/70

20

980

135

110

2500

826

410

185

16

70

FXBW-66/100

20

1000

135

110

2500

826

410

185

16

100

FXBW-66/120

20

1040

135

110

2500

826

410

185

16

120

FXBW-110/70

26

1190

135

110

3500

1050

550

250

16

70

FXBW-110/100

26

1210

135

110

3500

1050

550

250

16

100

FXBW-110/120

26

1250

135

110

3500

1050

550

250

16

120

FXBW-220/120

54

2470

150

120

6300

2130

1000

395

16

120

FXBW-220/210

56

2470

170

120

6300

2155

1000

395

20

210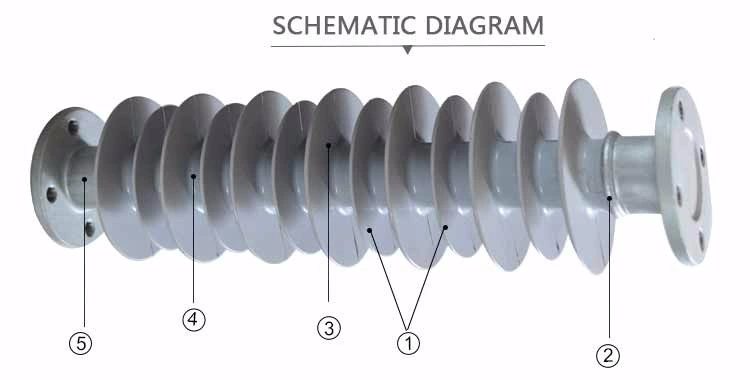 1. Shed connected with core by integral foring
2. The thinkness of housing > 3mm,unifirm to IEC Standard
3. Acid resistant,hight temperature resistant of epoxy fiberglass core
4. Metal end fittings,core and sheds connected by new crimping process
5. Hot galvanization and technology of rareearth aluminum coating to avoid coating shedding prolonging
the service life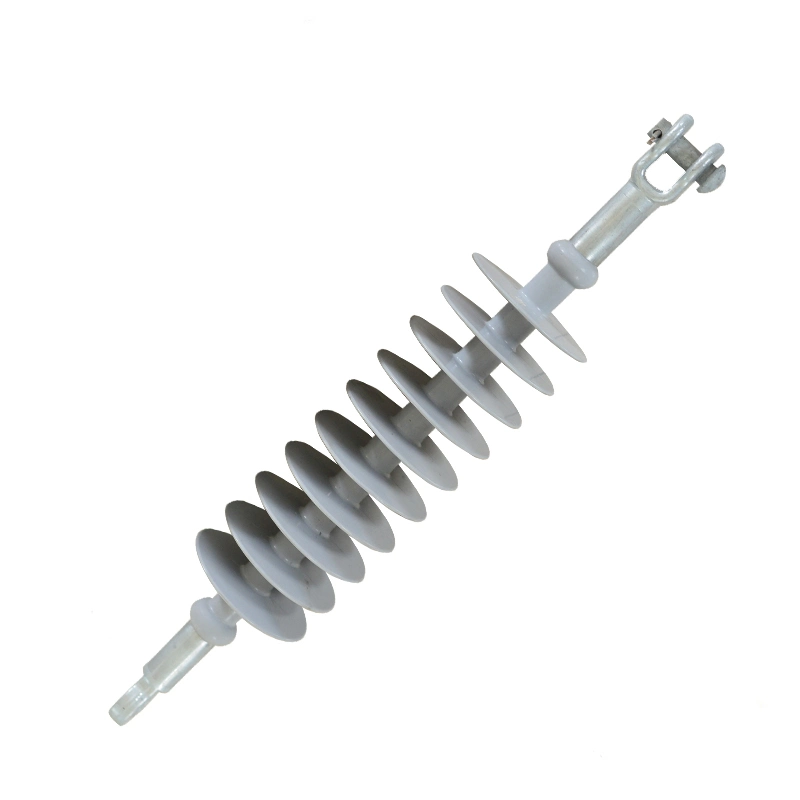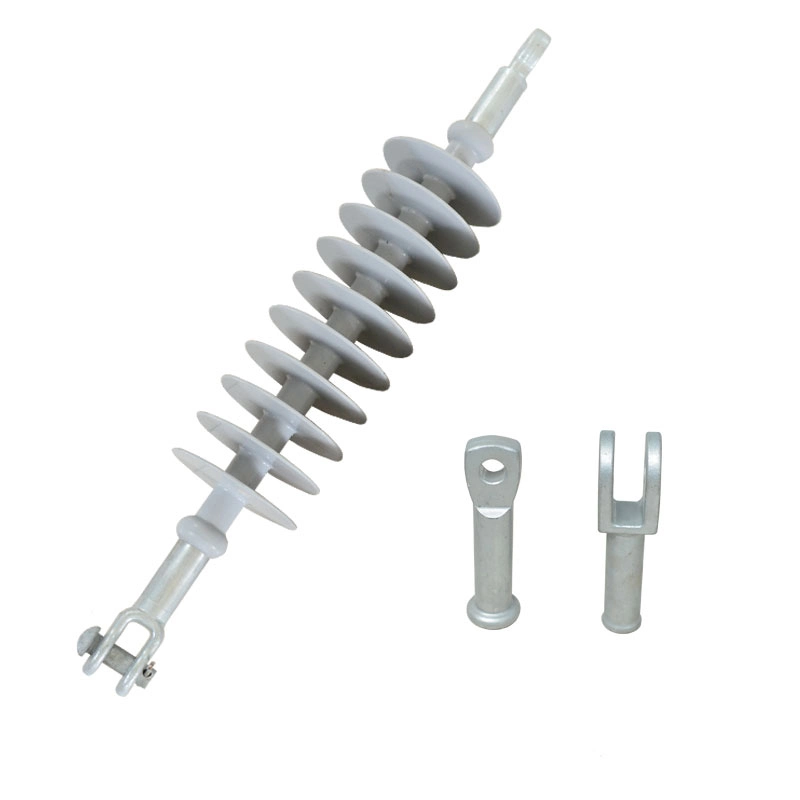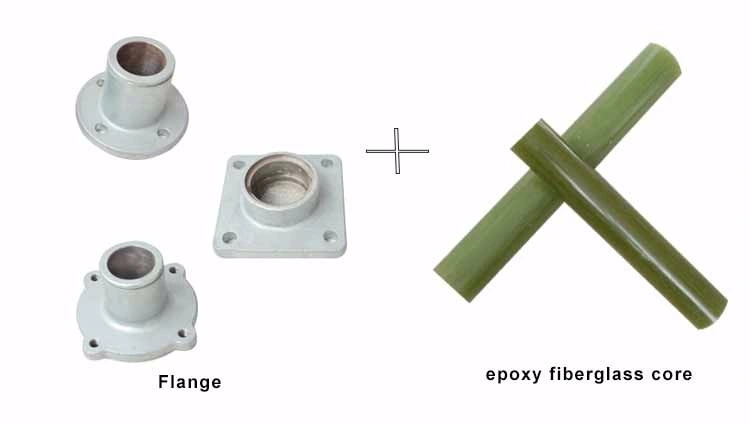 Material:
1. Silicon rubber, composite polymer
2. Glass-fiber reinforced epoxy resin rod
3. Hot-dip galvanized steel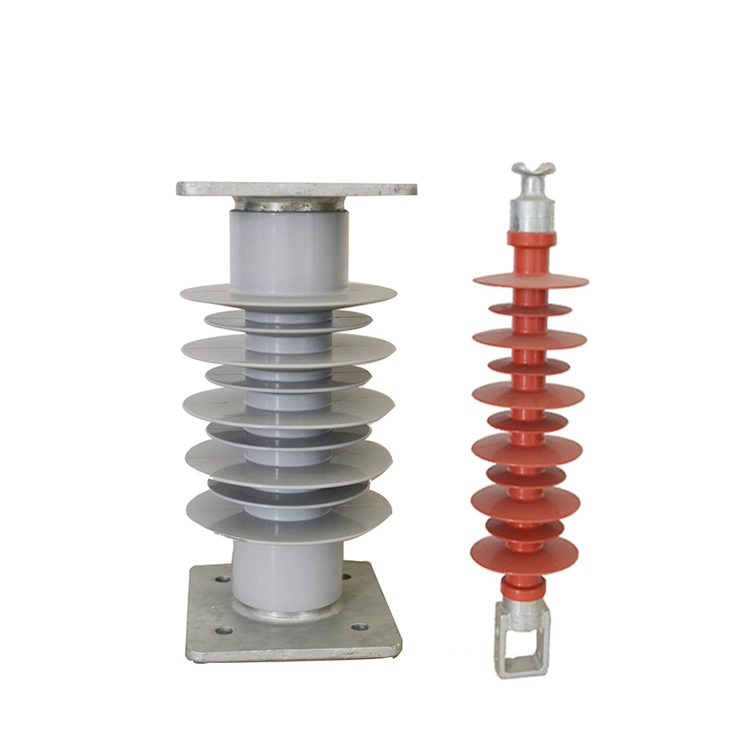 Tips: size ,color,rated voltage,package,shed... can be customized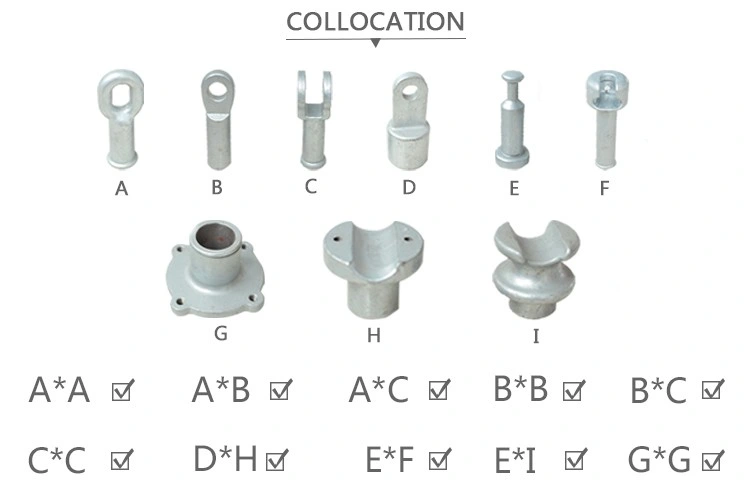 (1)Small volume,light weight,sheds have good elasticity,not broken,con venient transportation and
installation, economy.
(2)High mechanical strength FRP ROD has high tensile strength, small size,light weight,high tensile
strength.
(3)High antifouling property,good aging resistance performance,high anti pollution flashover voltage ,
good electric corrosion resistance.
(4)Easy installation,greatly reduce mainternance charges and manual labor intensity.
(5)Simple production process,short delivery time.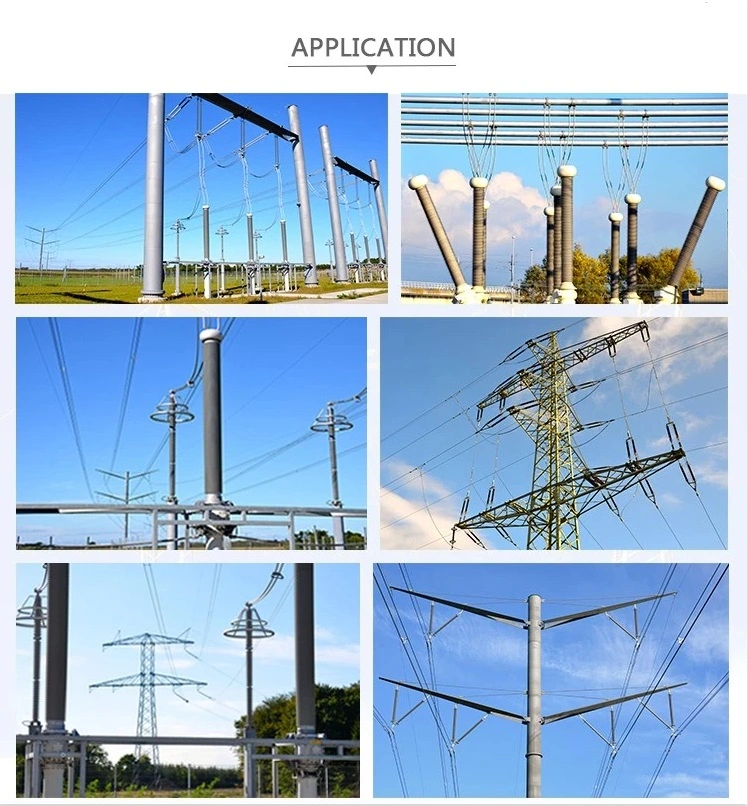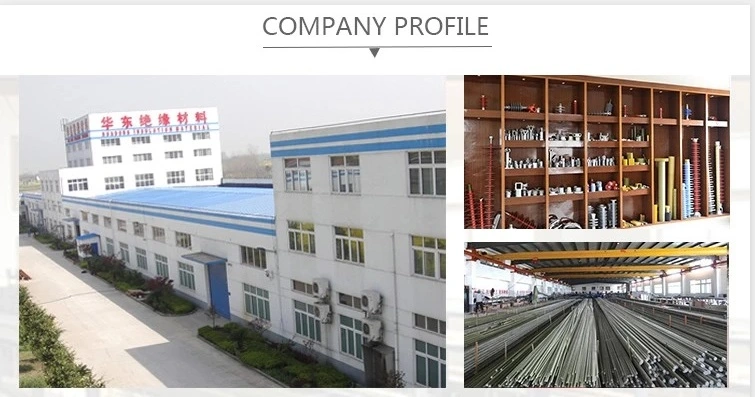 Taizhou HuaDong Insulated Material Co.,Ltd. is mainly engaged in the production of FRP ROD,profiles ,related terminal parts and accessories products.The terminal and accessories products such as : various types of composite insulators, silicone rubber, insulator fittings ,line fittings and so on. The epoxy fiberglass core we produce as interm ediate connector and insulating parts is widely used in all the fields and many kinds of composite insulators production.