33kv 66kv composite post insulator
Specifications:
1.End fittings Galvanized
2.Variation in Design
3.Best Price
4.Best Service & Quality
Service Condition:
| | |
| --- | --- |
| Ambient temperature | -40°C~+50°C |
| AC power supply frequency | ≤100 HZ |
| Earthquake intensity | ≤8 |
| Altitude | ≤1500 m |
| Maximum wind velocity | ≤35 m/s |
About composite post insulator:
composite post insulator is applicable for power plant installation with good performances in hydrophobicity,aging resistance,creep age tracking resistance,electrical erosion resisance and high tensional strength and bending strength.The products is high is mechanical strength,outstanding is shock resistance,quakeproof resistance and brittle fracture resistance.Also the products is light in weight and easy for installation.The installation dimensions are of the same with those of corresponding porcelain pin insulator and communicable with porcelain.The product is free from maintenance and manual cleaning.
Characters
1.The silicone rubber sheds adopt overall injection pressure process, so solve the reliability of composite insulators problem of the interface electrical breakdown. The core and the metal fittings using the most advanced technology, high strength, good looks, small size, light weight, corrosion-resistant galvanized fittings, the product structure, reliable, does not damage the mandrel, give full play to its mechanical strength. Silicone rubber sheds with good hydrophobic properties, the overall structure ensures that the insulation does not get wet, no preventive insulation monitoring tests, no cleaning, reducing routine maintenance.
2. Has a strong impact resistance and shock resistance, good anti-fragility and creep resistance, unbreakable, anti-bend, high torsional strength ,can withstand internal pressure, explosion-proof is strong.Excellent electrical properties, high mechanical strength
3.Good stain resistance,and does not require cleaning,re-contamination can run to safety. Small volume, light weight. The structure is exterous,convient to transport and installation.Good sealing performance, good resistance to corrosion, with good resistance to aging, corrosion resistance, low temperature resistance, suitable for -40 °C ~ -50 °C areas.
Material available:
1.Silicon rubber, composite polymer
2.Glass-fiber reinforced epoxy resin rod
3.Hot-dip galvanized steel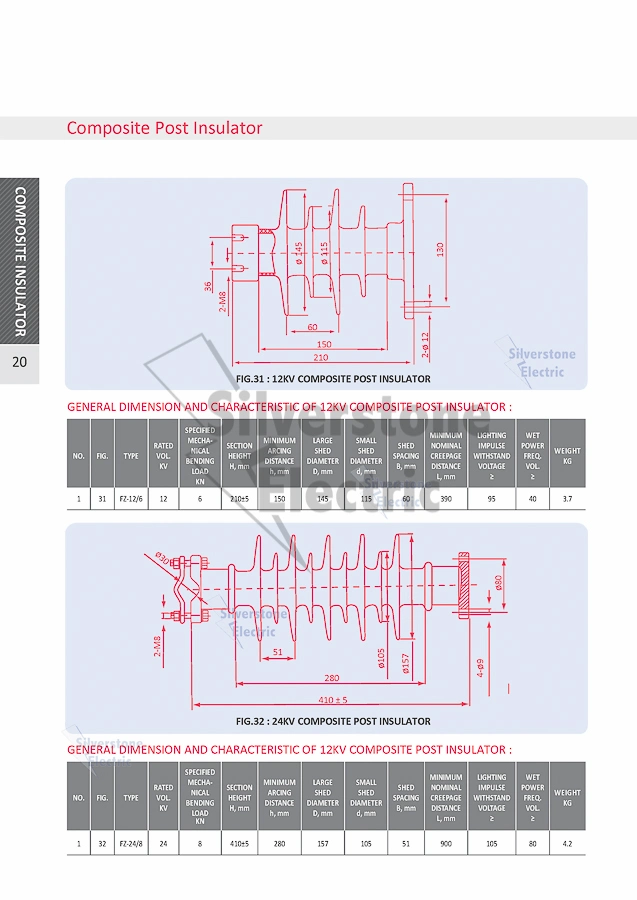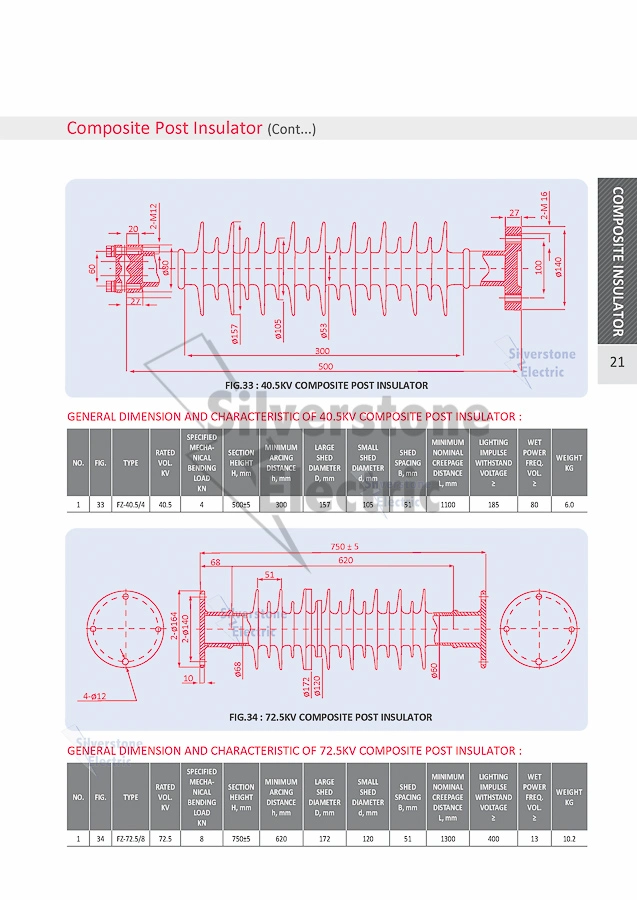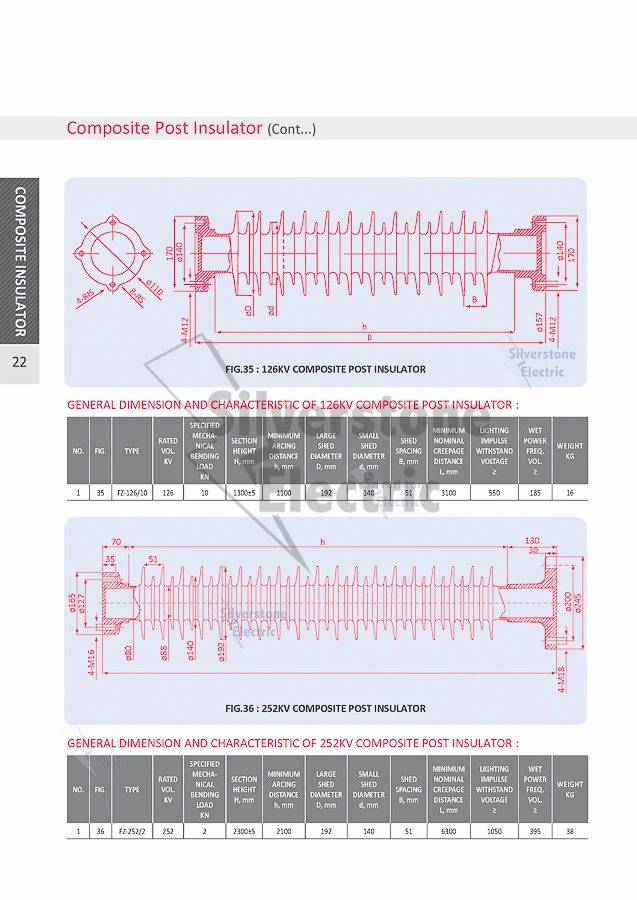 Our Services
EPC Project
Suzhou Silverstone Electric Specialises in Power Transmission, Distribution, Electrical Automation Solutions, Power Quality Solutions, Hydro Power, Solar Power, Thermal Power Generation and Substation EPC Projects. We have wide field experience in Substation EPC projects, we provide Design, Supply, Installing, Testing and Commissioning of Transformer & GIS Substation (from 6kV to 230kV).

Turnkey Solution
With strong support from our hardware and software partners, we are able to be the Mighty Solution Provider for power transmission, distribution, transformation and power quality control.

Equipment Supply
Silverstone Electric is no doubt Your Premium Electric Supplier.

Packaging & Shipping
Seaway Standard; Airway Standard; Land Transportation Standard; Courier Post; Expressway

FAQ
You are welcome for any questions to us, thank you.