11kv-38KV Porcelain Line Post Type Insulator
Specifications
1)Porcelain line post insulator
2)38kv porcelain insulator
3)ANSI 57-11 line post insulator
Service Condition
| | |
| --- | --- |
| Ambient temperature | -40°C~+50°C |
| AC power supply frequency | ≤100 HZ |
| Earthquake intensity | ≤8 |
| Altitude | ≤1500 m |
| Maximum wind velocity | ≤35 m/s |
About the porcelian line post insulator:
As insulating and supporting conductor in HV transmission & distribution line, post insulators are divided into line post porcelain insulator, cross arm porcelain insulator and long rod suspension insulator etc. They have the characteristics of no puncture, high mechanical strength, excellent insulation and anti-pollution. This kind of insulator is safe and reliable in operation, simple in maintenance, long life in running and lower in price.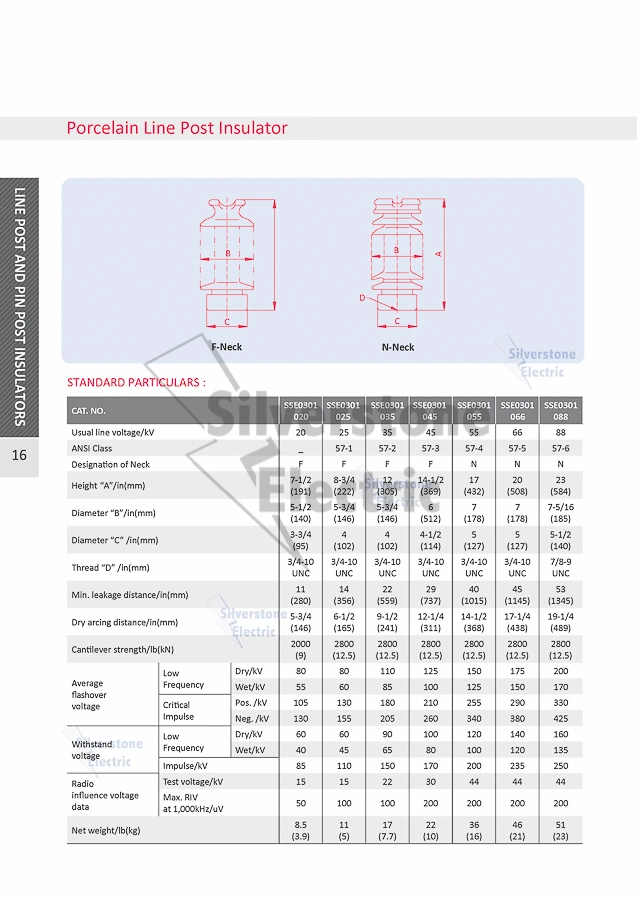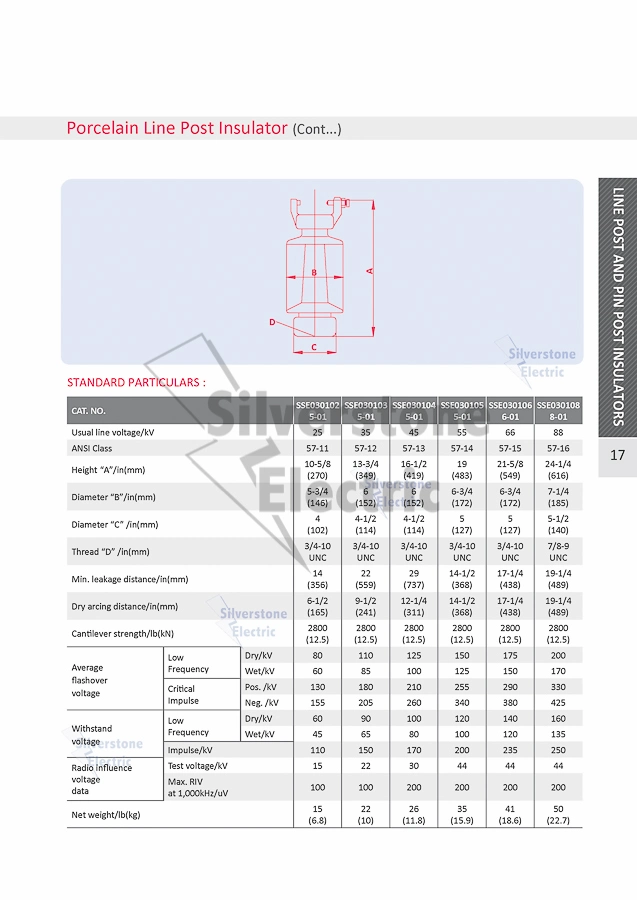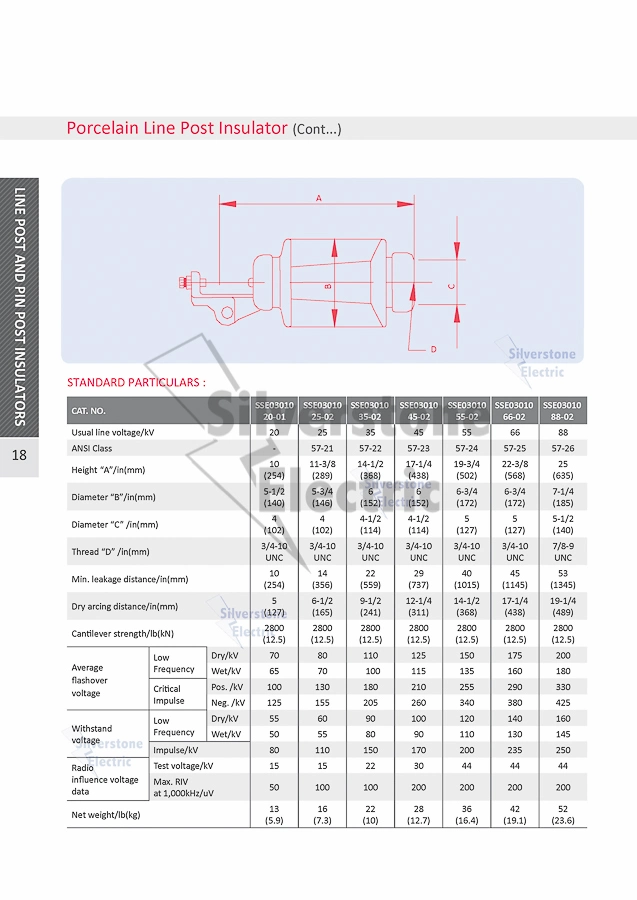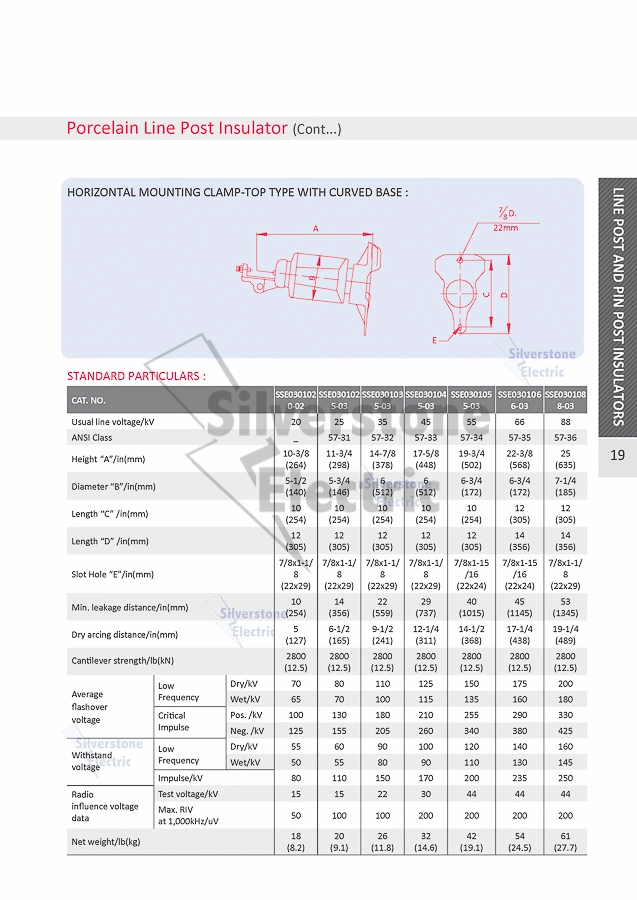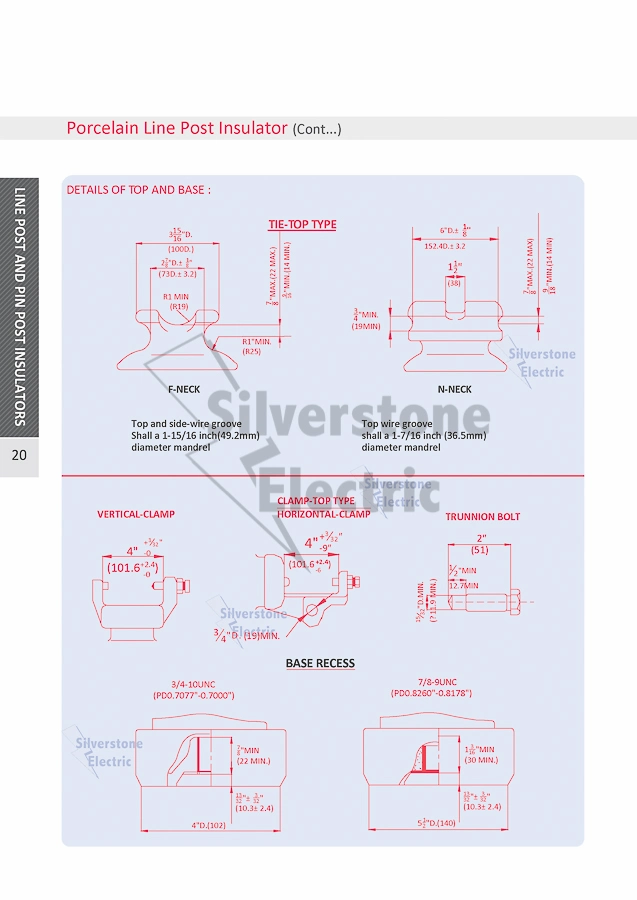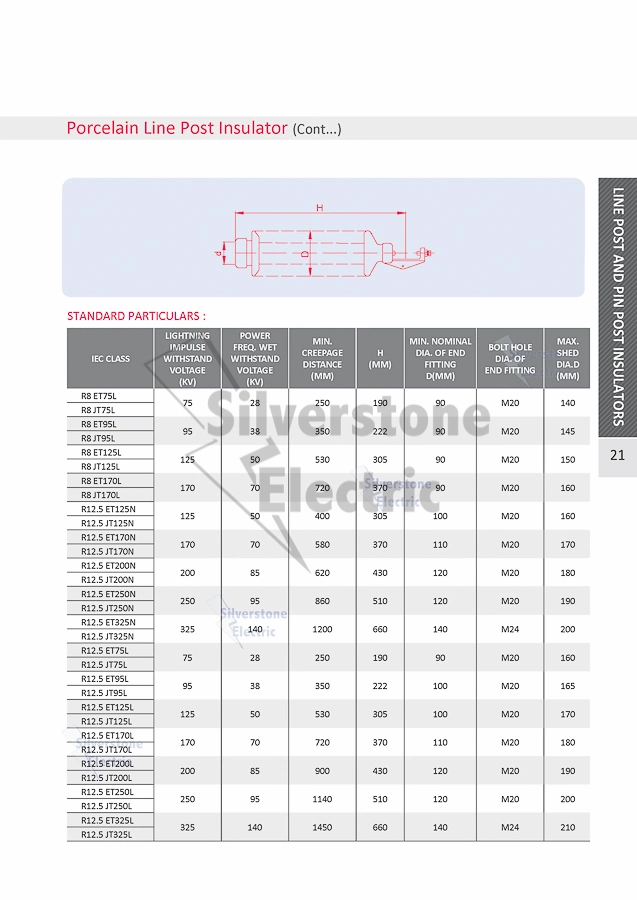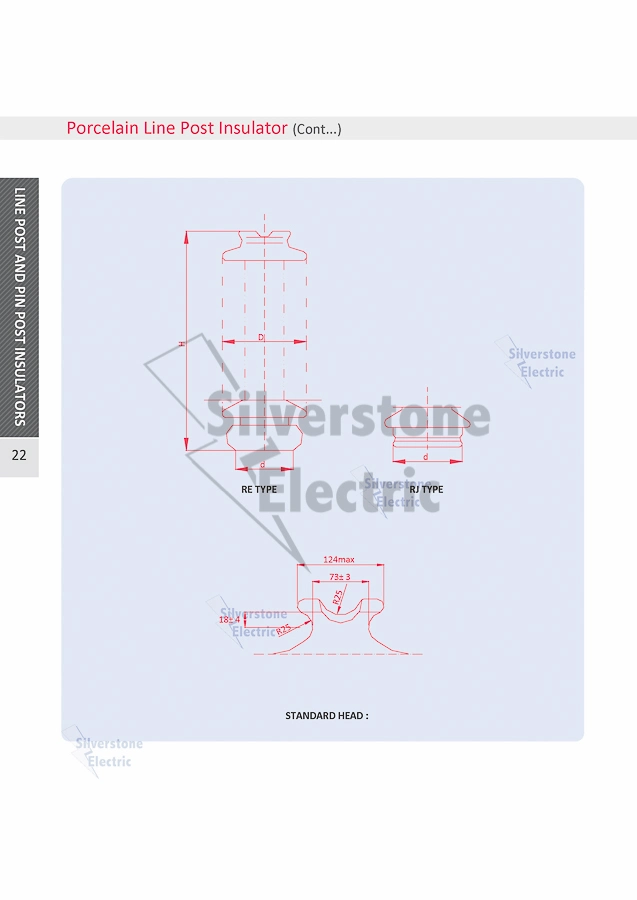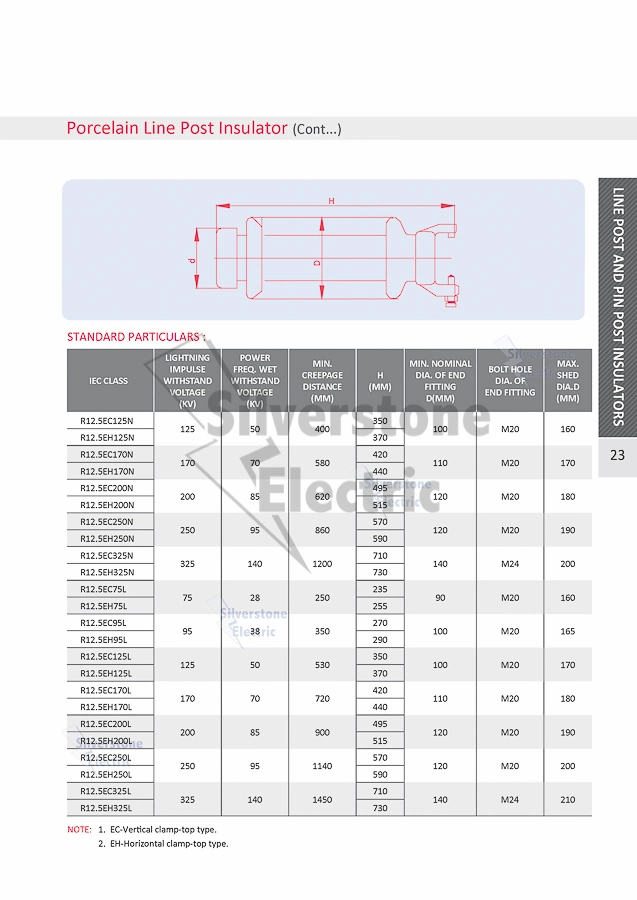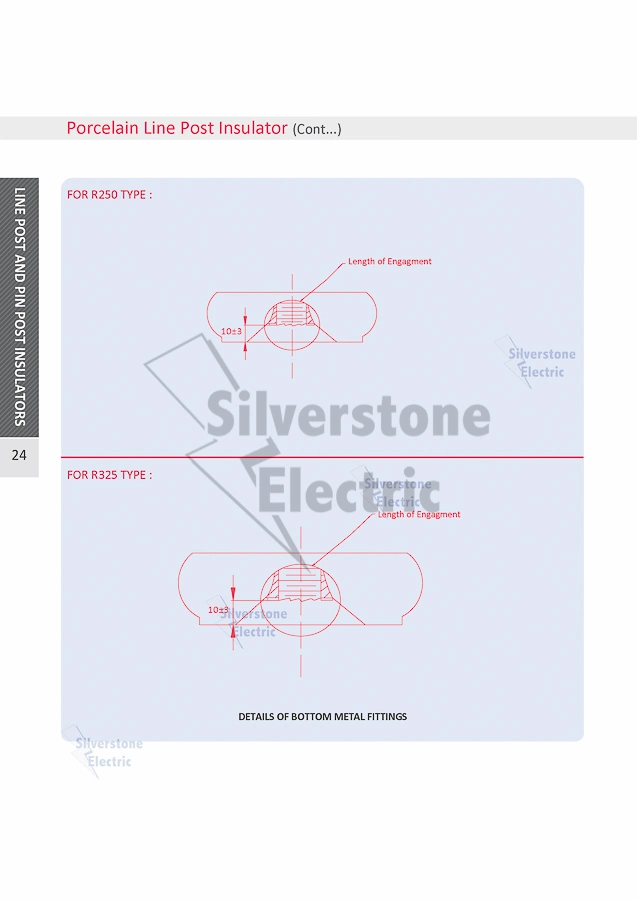 Our Services
EPC Project
Suzhou Silverstone Electric Specialises in Power Transmission, Distribution, Electrical Automation Solutions, Power Quality Solutions, Hydro Power, Solar Power, Thermal Power Generation and Substation EPC Projects. We have wide field experience in Substation EPC projects, we provide Design, Supply, Installing, Testing and Commissioning of Transformer & GIS Substation (from 6kV to 230kV).

Turnkey Solution
With strong support from our hardware and software partners, we are able to be the Mighty Solution Provider for power transmission, distribution, transformation and power quality control.

Equipment Supply
Silverstone Electric is no doubt Your Premium Electric Supplier.

Packaging & Shipping
Seaway Standard; Airway Standard; Land Transportation Standard; Courier Post; Expressway

FAQ
You are welcome for any questions to us, thank you.