Product Description
GL series load isolation witch mainly suitable for AC 50Hz,rated voltage t0 660y DC rated voltage up to 440y rated current up t0 3150A. The switch is used in the infrequent making and breaking circuit.
Features
1-The elastic-accumulating accelerating mechanism for instant release realizes the rapid making and breaking(13.8m/s), having no relationship with the speed of the operating handle, and increasing greatly the capability of extinguishing electric arc.
2-The shell made of unsaturated polyester resin reinforced by glass fiber possesses excellent performance of flame resistant, dielectric performance, safe operation, resist
carbonic performance and resist impact performance.
3-Parallel double gap contact possesses self-cleaning functions.
4-Allthe contact materials are copper alloy plated with silver, and possess two separation contact surfaces. Large clearance of insulation.
5-Be on "0" , the products can lock the handle with three locks at the same time and thus can avoid error operation.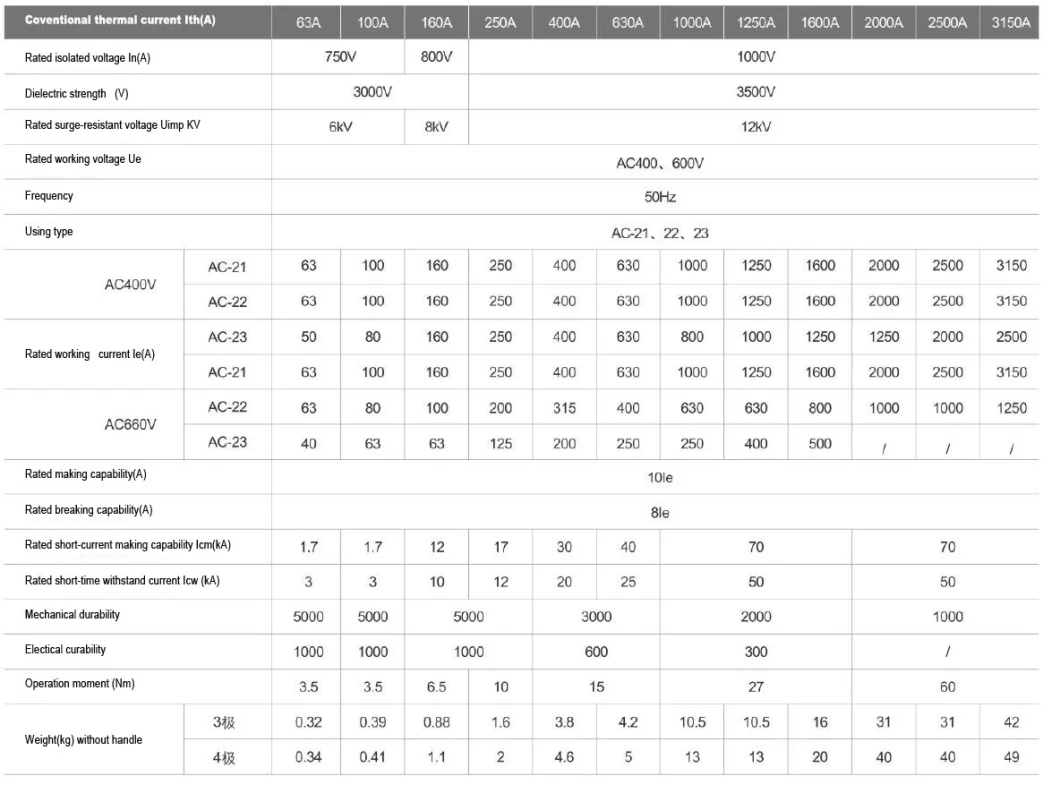 Ambient temperature:-5-40

ºC

Relative humidity is not larger than 95%

Altitude: not exceed 2000m

No rain and snow attack environment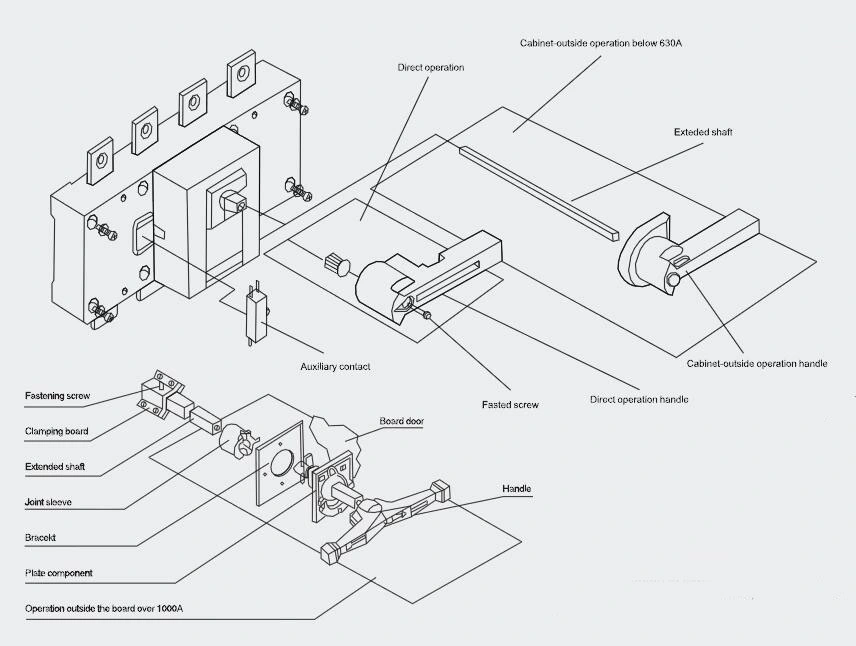 GL-40~63A size and instaillion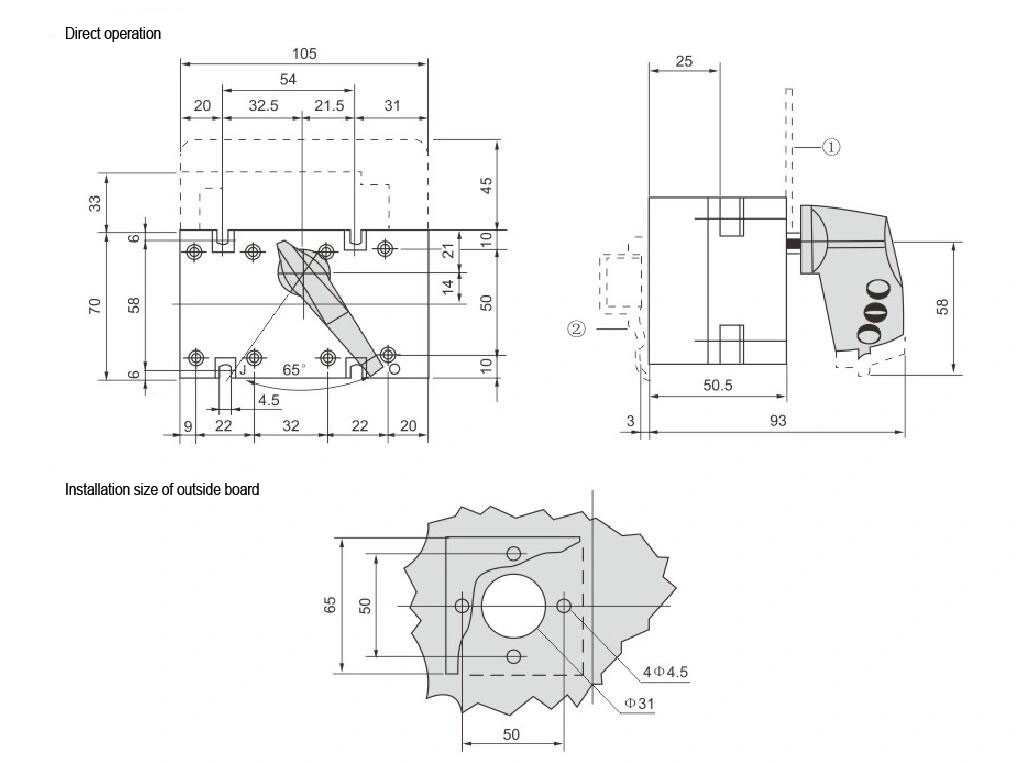 GL-80-100A size and instaillion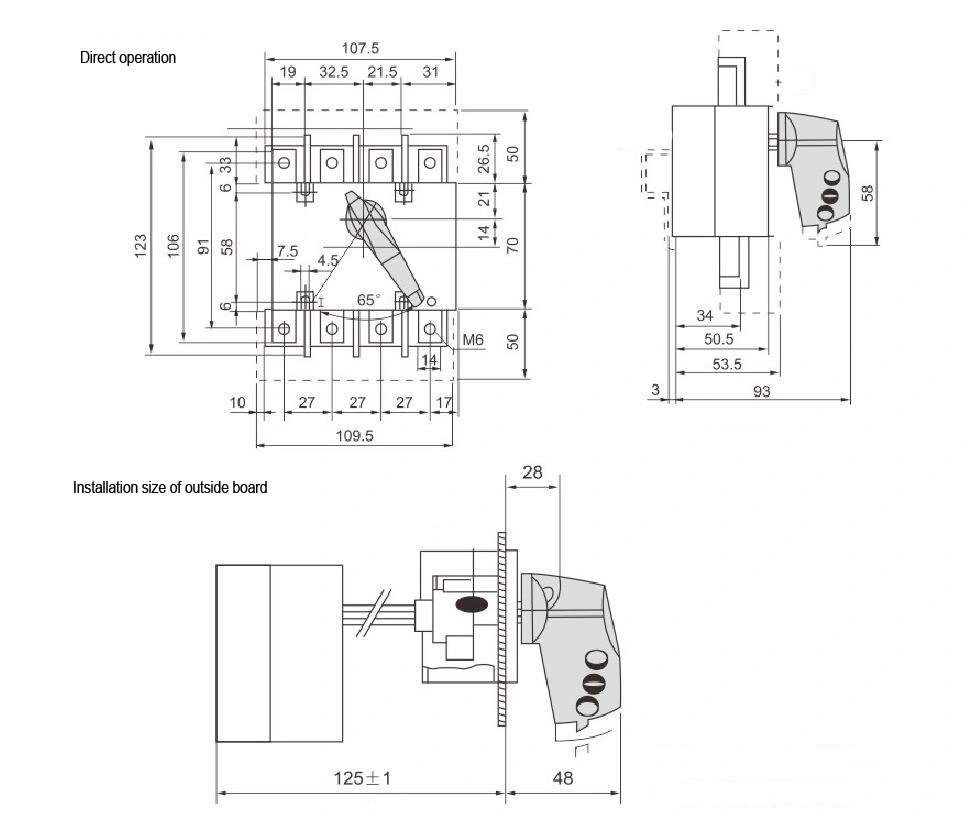 GL-125-630A size and instaillion