Aluminium Nitride Ceramic Aln Insulator Resisitance High Temperature

Product Introduction:

Aluminum nitride ceramic substrate, high thermal conductivity, low coefficient of expansion, high strength, high temperature resistance, chemical resistance, high resistivity , low dielectric loss, is the ideal LSI heat dissipation board and packaging materials.

ALN ceramics use heat resistant melt erosion and thermal shock resistance, can produce GaAs crystal crucible, Al evaporation pan, MHD power generation equipment and high temperature turbine corrosion resistant parts, using its optical properties can be used as an infrared window.

Aluminum Nitride (ALN) is a ceramic material with outstanding properties such as high thermal conductivity and high electrical resistance. In addition, it is featured with advantages such as high hardness, corrosion resistant, low dielectric loss and low CTE.
It is widely used in the semiconductor, electronics, electrical and other industries.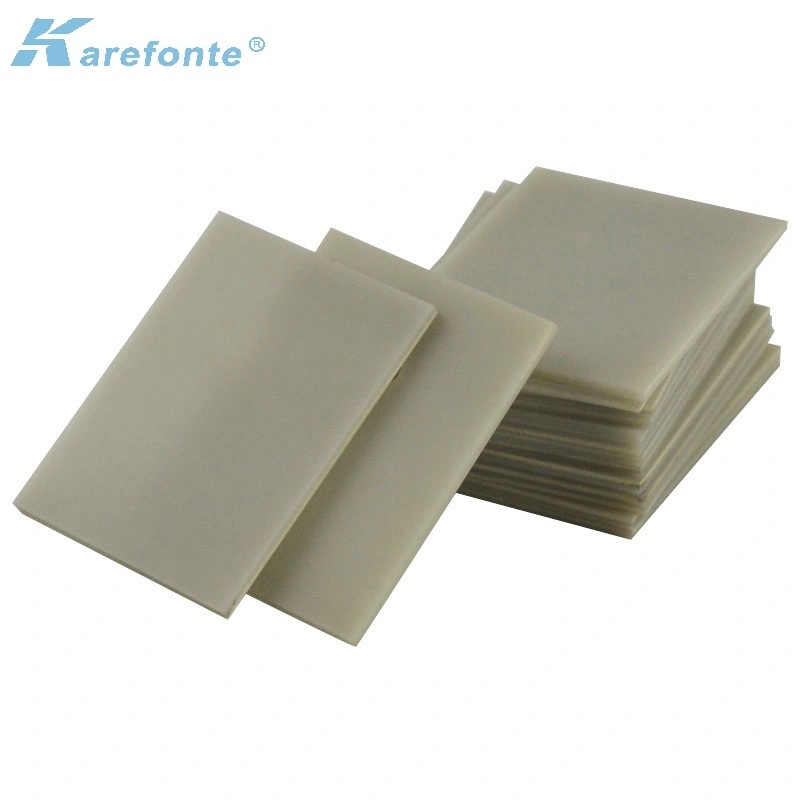 Feature:
1.High hardness , diversity
2.High precision and density
3.High reliability and stability
4.High thermal conductivity
5.Extremely abrasive resistance performance
6.Wide scope of application
PROPERTIES PARAMETERS
Test Item/Unit
Numerical Value
Test Item/Unit
Numerical Value
Material
AIN
AIN
Al2O3
Material
AIN
AIN
Al2O3
Volume Density (g/cm3)
3.335
3.32
3.6
Volume Resistance (Ω.cm)
1.4×1014
1.4×1013
1.4×1014
Thermal Shock Resistance
None Crack
Bending Strength (Mpa)
382.7
335
380
Chemical Stability (mg/cm3)
0.97
0.97
0.97
Thermal Expansivity (/ºC,5ºC/min,20~300ºC)
2.805×10.6
2.805×10.6
6.9×10.6
Breakdown Voltage Strength(kv/mm)
18.45
18.45
15
Roughness Ra(μm)
0.3~0.5
0.3~0.5
0.2~0.4
Dielectric Constant (1MHz)
8.56
8.56
9.5
Thermal Conductivity(W/m-k)
180~190
190~210
20
Color
Dark Gray
Dark Gray
White
Varpage (length‰)
≤2‰
≤2‰
Class
Application:
High-power circuits, RF and microwave circuits, GaAs crystal crucible, Al evaporation pan, MHD power generation equipment.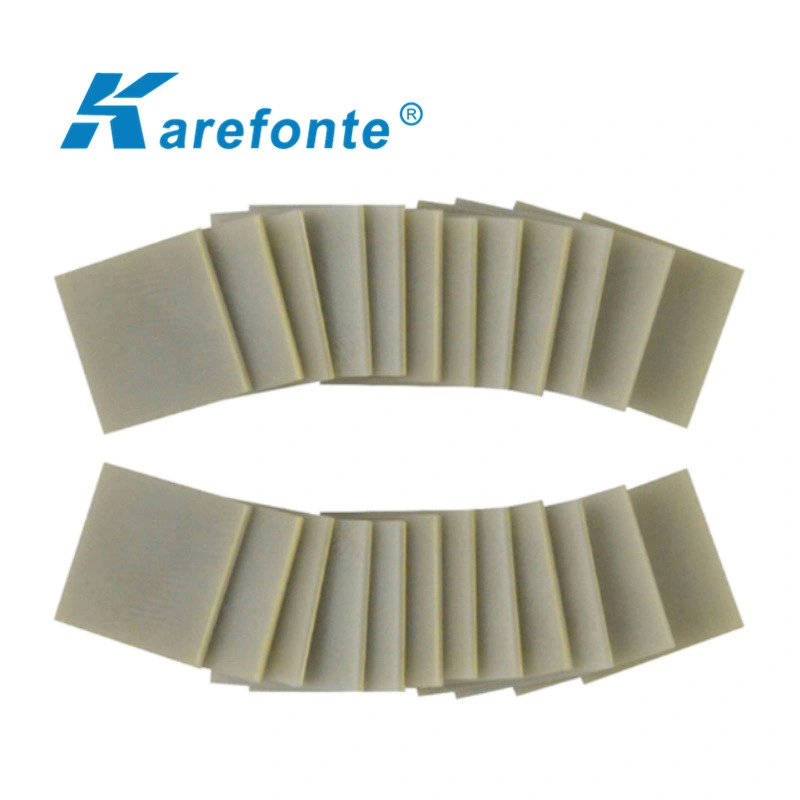 Regular Dimensions:
TO-220, 1mm*14mm*20mm
TO - 3P, 1mm*20mm*25mm
TO-264, 1mm*22mm*28mm
TO-247, 0.635mm*17mm*22mm

Other non-standard products , please contact us to provide drawings of your products.
Zirconia /alumina / aluminum nitride can be customized !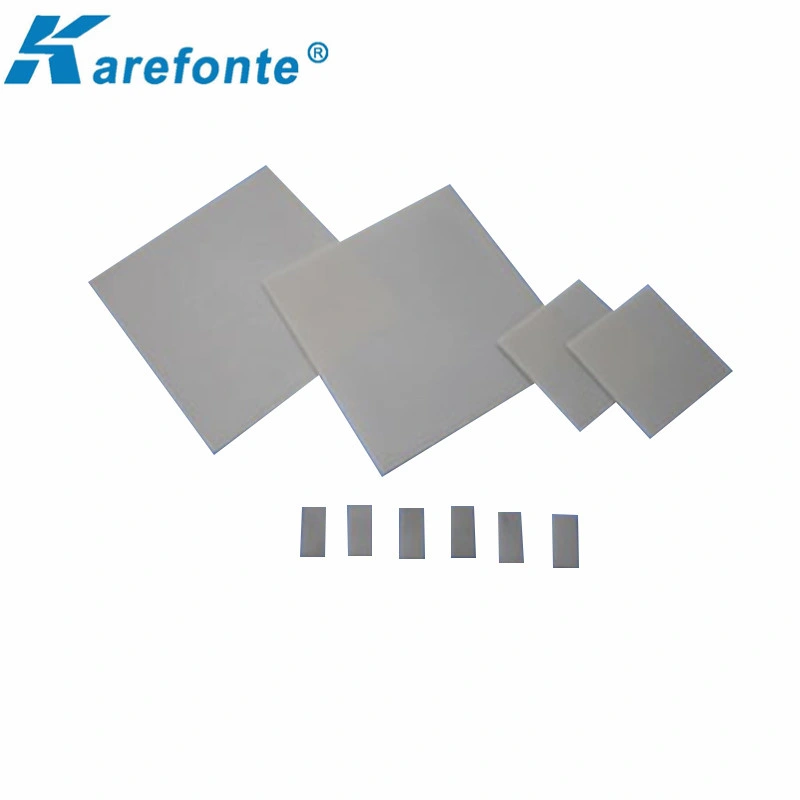 Polishing processing service:
Our AlN substrate can be polished(single and double polish) by the advanced machine which imported from abroad. Ceramic substrate surface roughness can reach to 0.03-0.05um without porous after being polished. It is perfectly suitable for the device application of small spec, high precision , wiring density and good stability.

As a professional company in advanced ceramic industries, HIGHBORN is supplying high quality and high precision ceramic components for clients from worldwide. Our ceramic products are widely used in various fields of automotive, metallurgy, machinery, electronic & electrical, food, chemical, medical and so on. With experienced engineers and talented workers, we are able to evaluate projects and drawings properly, make valuable suggestion, supply satisfying products. Our materials including:

- Aluminium Oxide ( 95% 96% 99% 99.5% 99.7% Al2O3 )
- Zirconium Oxide ( Yttria stabilized ZrO2 )
- Silicon Nitride ( Gas pressure sintered & Hot pressed Si3N4 )
- Silicon Carbide (Reactive sintered, Pressureless sintered & Recrystallization SiC)
- Aluminum Nitride
- Machinable Glass Ceramic

Aiming at building long term cooperation relationship with our clients, we set our motto as "Quality First". Far now, our products have been exported to North Amirica, East Europe, West Europe, East Asia, Southeast Asia and get good reputation from our client.
Certification: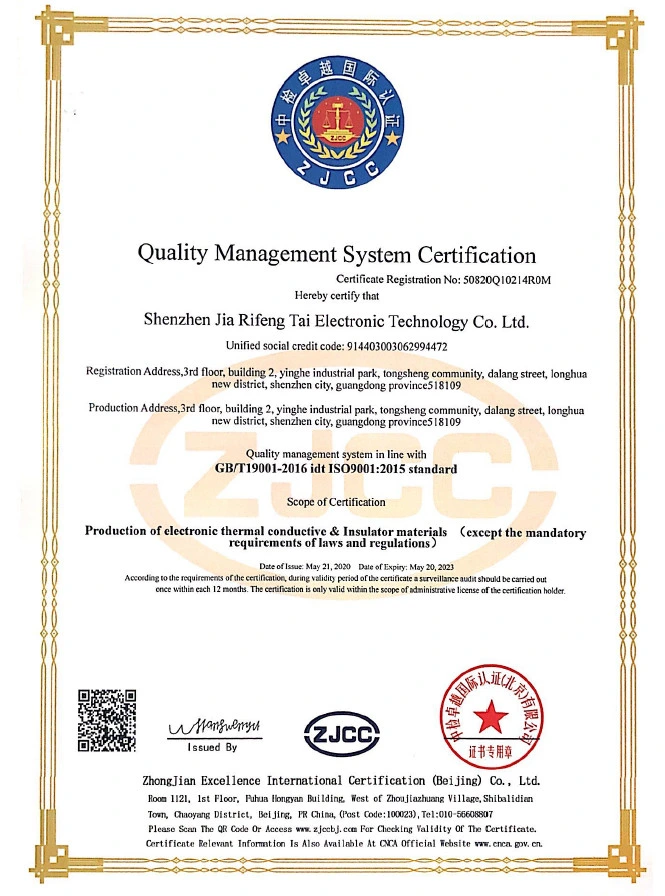 Company Introduction:
Shenzhen City Jia Rifeng Tai Electronic Technology Co., Ltd. Was founded in 2010, a total investment of more than 1000000 RMB. Jia RiFeng Tai is a professional committed to the domestic and foreign electronic thermal insulation materials of high-tech enterprises.

Our Main Products: Thermal conductive filler material, like thermal gap pad, insulator silicone sheet, insulator silicone sleeve, ACF conductive film, thermal silicone heating, thermal double-sided tape, thermal graphite, thermal silicone encapsulants, thermal grease / paste, alumina ceramic, Aln ceramic, zirconia ceramic, Sic ceramic, NFC Ferrite sheet, EMI absorber sheet, thermal phase change material, silicone rubber (Fujipoly), Bergquist thermal conductive material K4, K6, K10 insulation gap pad.

Products are widely used in power supply, LED lighting, electric welding machine, notebook computer, LED decorative lighting, set-top box, high power supply and other industries. At present, the company has passed ISO 9001 certifications.

High quality, good price, delivery on time and sincere service are our value and promises to our customer. As an enterprise, we are confident enough to present competitive products to severe competition.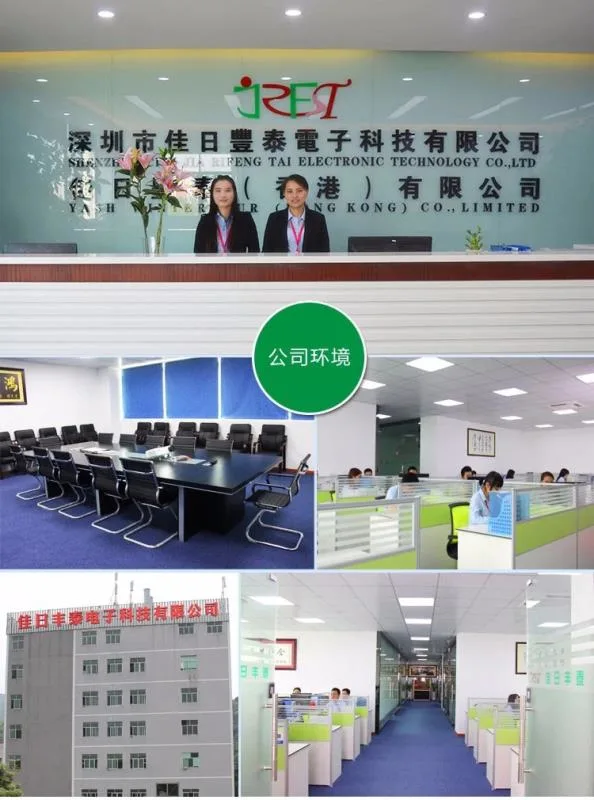 Our Advantage:
1.We make and export high quality.
2.We provide the most favorable and most competitive prices for you.
3.We will supply with all information to u ,about package, weight,and so on.
4.We can customize the products for you, such as the size, shape, color and so on
5.We provide the best after-sales service and try our best to solve problems for our customers.
Contact us:
We can make many specifications according to your request !

For more information , please feel free to contact to me.