2/4 Holes Alumina Ceramic Insulator Tube for Feed Trough Line

With good thermostability,insulation,temperature stability etc properties, 2 bores ceramic insulators tube are mainl used in B-type,S-type and new type tungsten-rhenium thermocouple sleeves.
With all the properties of 2 bores insulators tube,one-point two-temperature is also realizable in 4 bores ceramic insulatores tube.

All products through the German DIN standards: DIN43724 / DIN43725 /DIN40680



We only make high purity alumina ceramics

1. High-purity alumina content 99.3% -99.5%, other alumina ceramics 92% -99%.
2. The color of high purity alumina product is milky white, and other products are pink or white. The higher the purity, the more transparent the color.
3. Alumina is a refractory material, the higher the purity, the better the refractory effect
4. After high-purity alumina ceramics are fired and cooled in a 1800-degree high-temperature kiln, the products are not easy to break when they encounter high temperatures. Other ceramics are fired at 1500 ºC ~ 1800 ºC.
5. The volume density of high-purity alumina> 3.92 g / cm3 has a smooth surface and is not easily corroded by chemicals. The bulk density of other ceramics is> 3.70 g / cm3 ~> 3.85 g / cm3.
6. High purity alumina has good hardness and good wear resistance.
7. High purity alumina products have a longer service life.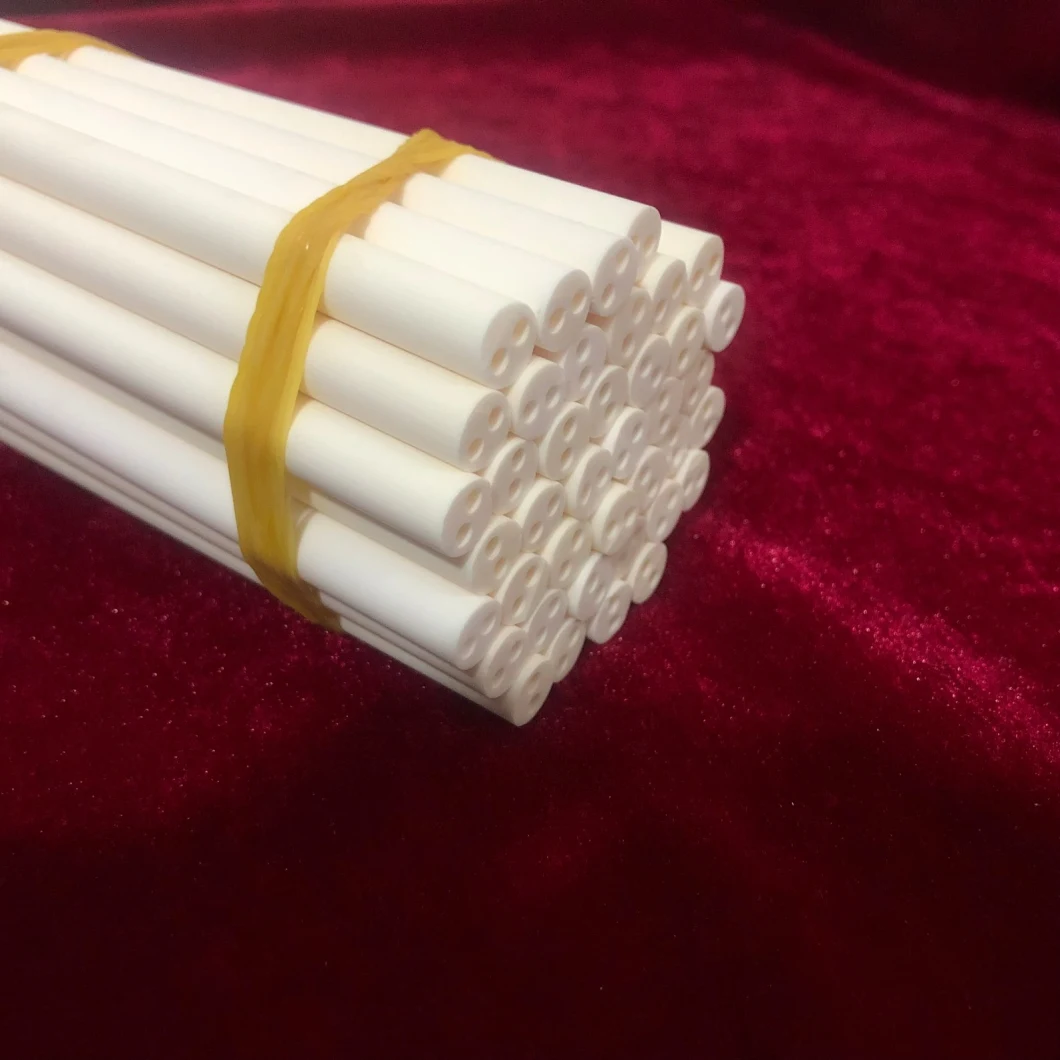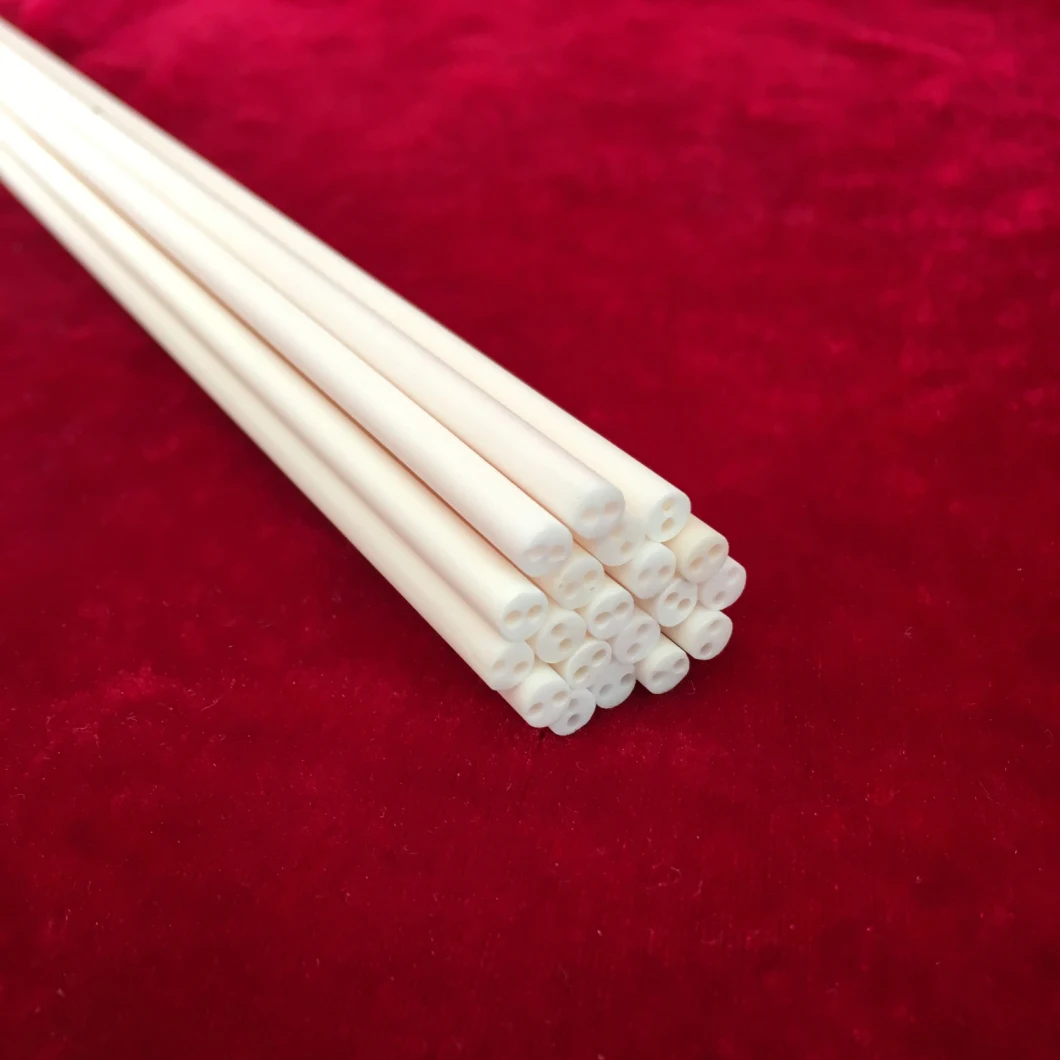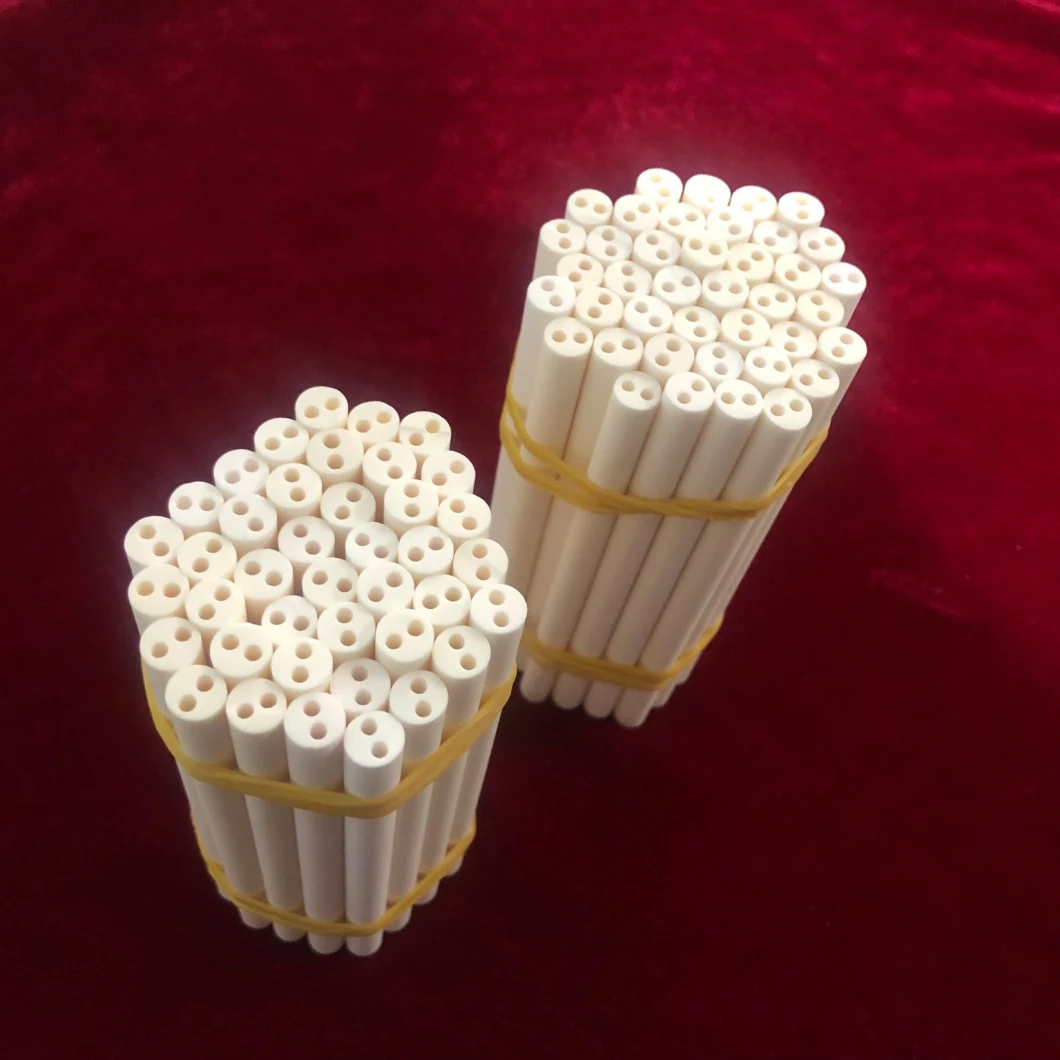 Composition table
| | |
| --- | --- |
| NAME | CONTENT(%) |
| Al2O3 | 99.3-99.5(99.7) |
| SiO2 | 0.3-0.5 |
| CaO+MgO | 0.2-0.3 |
| K2O+Na2O | 0.2-0.35 |
| Fe2O3 | <0.1 |
| OTHER | <0.05 |

Alumina ceramic performance index
NO.

Property

Unit

Alumina

1

Al2O3

%

>99.3

2

SiO2

%

-

3

Density

g/cm3

3.88

4

Water absorption

%

0.01

5

Cold compressive strength

MPa

350

6

20ºC leakage rates

Torr/L.sec

<10-11

7

Twisting in high temperature

mm

0.2 allowed in 1600ºC

8

Bonding in high temperature

not bonded in 1600ºC

9

20-1000ºC coefficient ofthermalexpansion

mm.10-6/ºC.m

8.2

10

Thermal conductivity

W/m.k

25

11

Electric insulation strength

KV/mm

20

12

20ºCdirect current

insulation resistance

Ohm/cm

1014

13

High-temperature

insulation resistance

1000ºC MΩ

≥0.08

1300ºC MΩ

≥0.02

14

Thermal shock resistance

4 times not cracked in 1550ºC

15

Maximum working temperature

ºC

1800
Our factory
Jinzhou Yunxing Industrial Ceramics Co., Ltd. was established in 2000, mainly producing various types of tubular ceramic products and various industrial parts with alumina content above 99.3%. The factory covers an area of 4000 square meters.
The company currently has 3 1800 ° C high-temperature furnaces and 2 1400 ° C low-temperature kilns independently designed and manufactured. The molding process is mainly based on grouting molding, and has other molding process equipment such as extrusion and hot die casting.
The company has 105 employees, including one senior ceramic engineer, three engineers, six overseas sales staff, and four professional after-sales staff.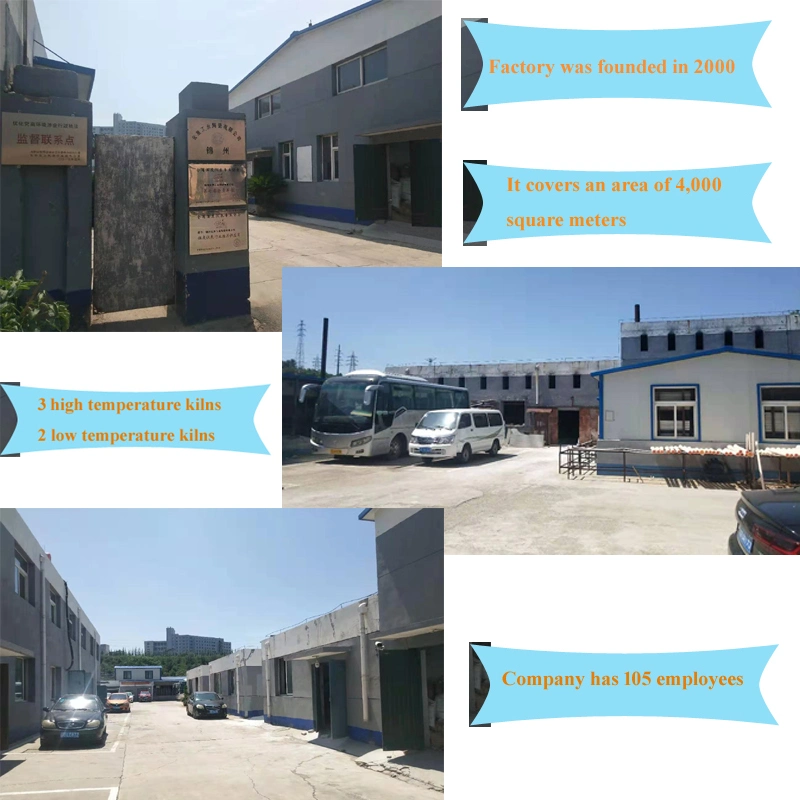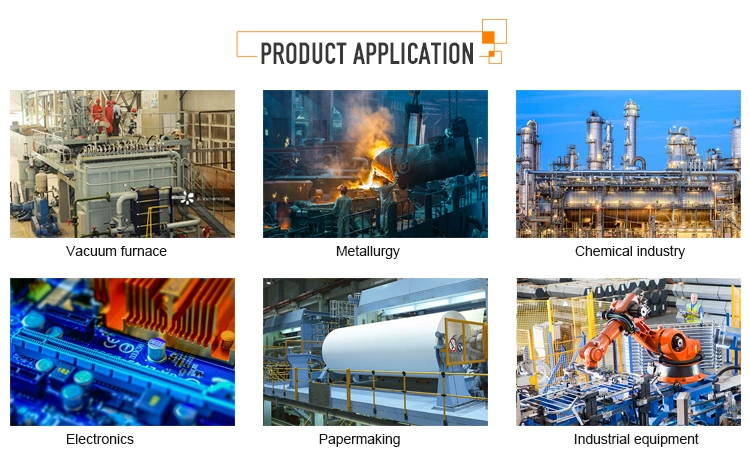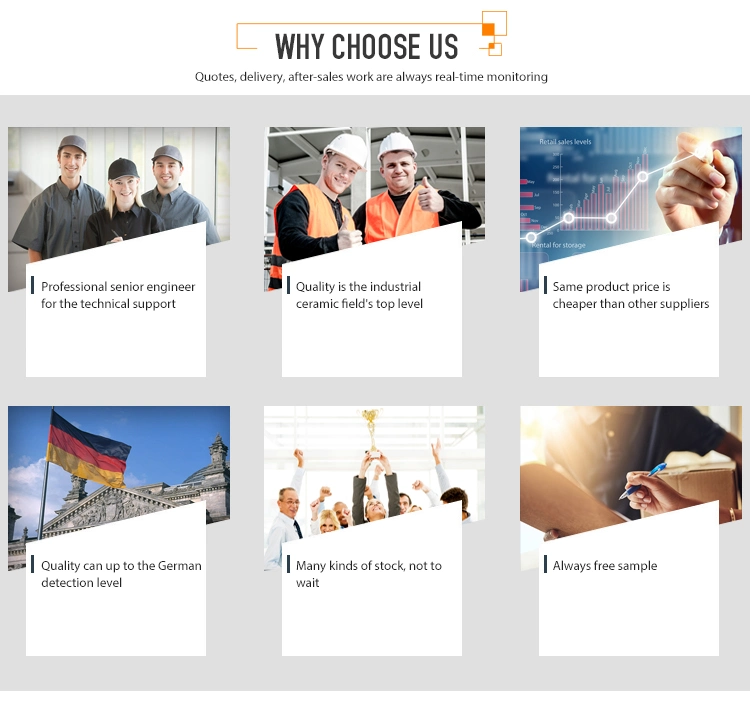 FAQ
1. Monthly Capacity: 50,000-60,000 pcs;
2. Material: Alumina ceramic
3. Lead time: pls confirm the quantities required;
4. Incoterm: FOB, CFR, CIF;
5. Delivery Cost: It is determinated by the destination port;
6. Payment Term: PayPal; T/T;
7. Shipment: by sea, by air, by courier, by post, etc.
8. We accept customization.
9.We have professional designers.
10.We have a professional after-sales department to answer your questions.
Feedback
1. If you have any questions or questions, please contact us and we will communicate with you as soon as possible.
2. For any other satisfaction, please also feedback to us to make our service better and better.